Here we are starting school for the 2012-2013 school year and my last post was FALL 2011!  WOW! Did I only blink my eyes or what!  One day I'll get this blog up and running. Maybe.
We started school yesterday and I snapped a few quick pictures to chronicle our day.  T-Rev did not want to get going in the morning.  Now granted this IS 08:00 in the morning and he is usually up and running around by 07:00 every day.  He said the thought of school just made him tired.  Ummm….not sure how to take that considering I'm his teacher.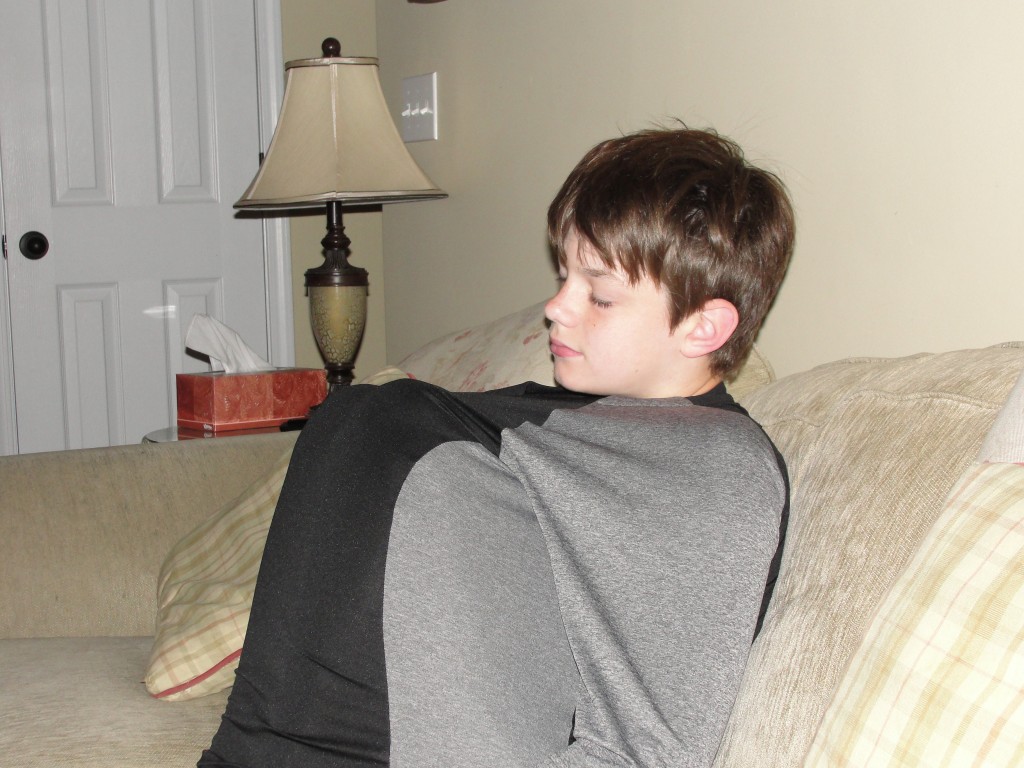 CB on the other hand was up bright and early.  He helped me get the school room ready for the day, watched as I made breakfast and was eagerly waiting at his desk when it was time to start.  Oh what a difference a few years make!  T-Rev was once like that. Sigh.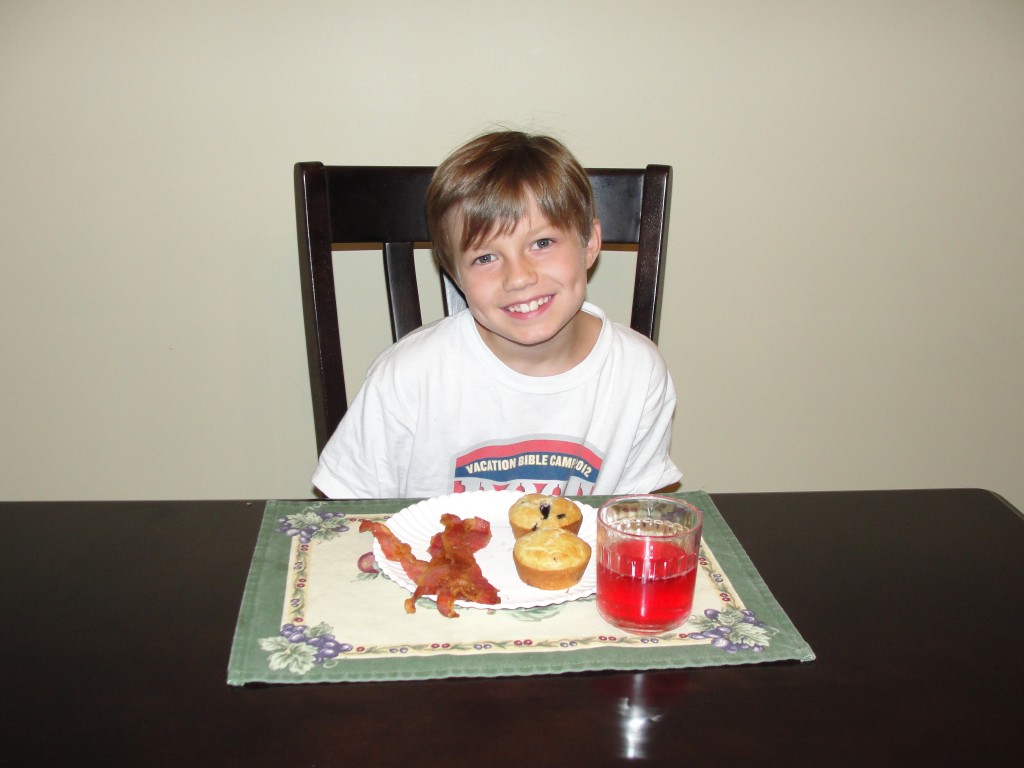 I made muffins and bacon for breakfast.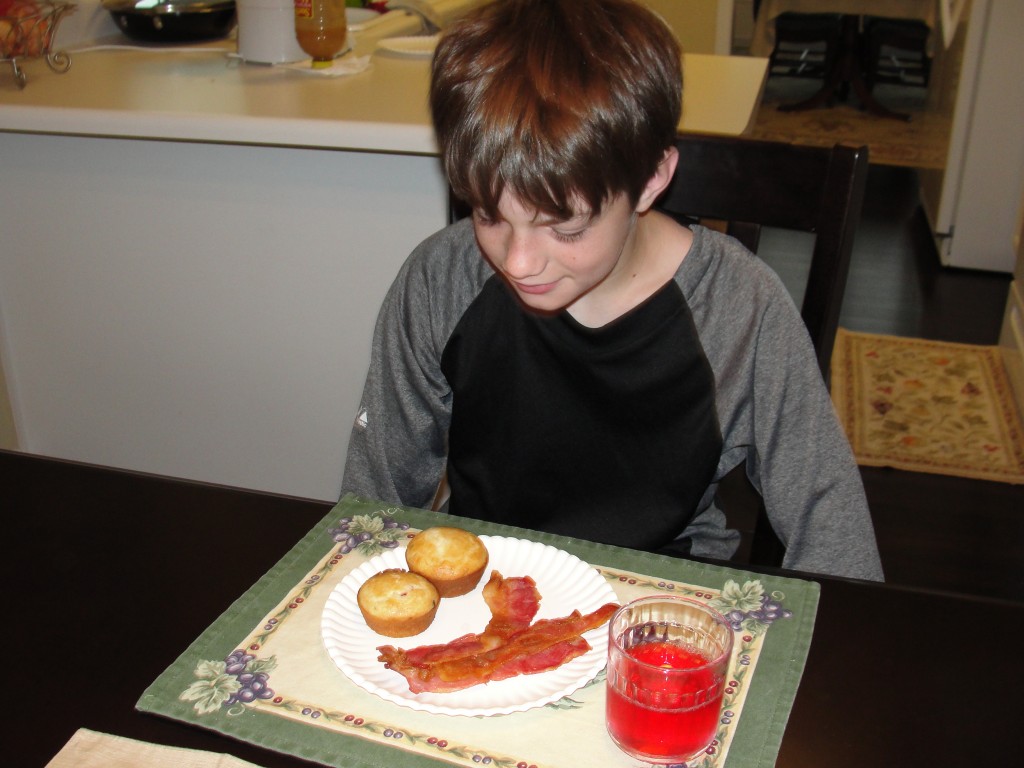 Still not awake…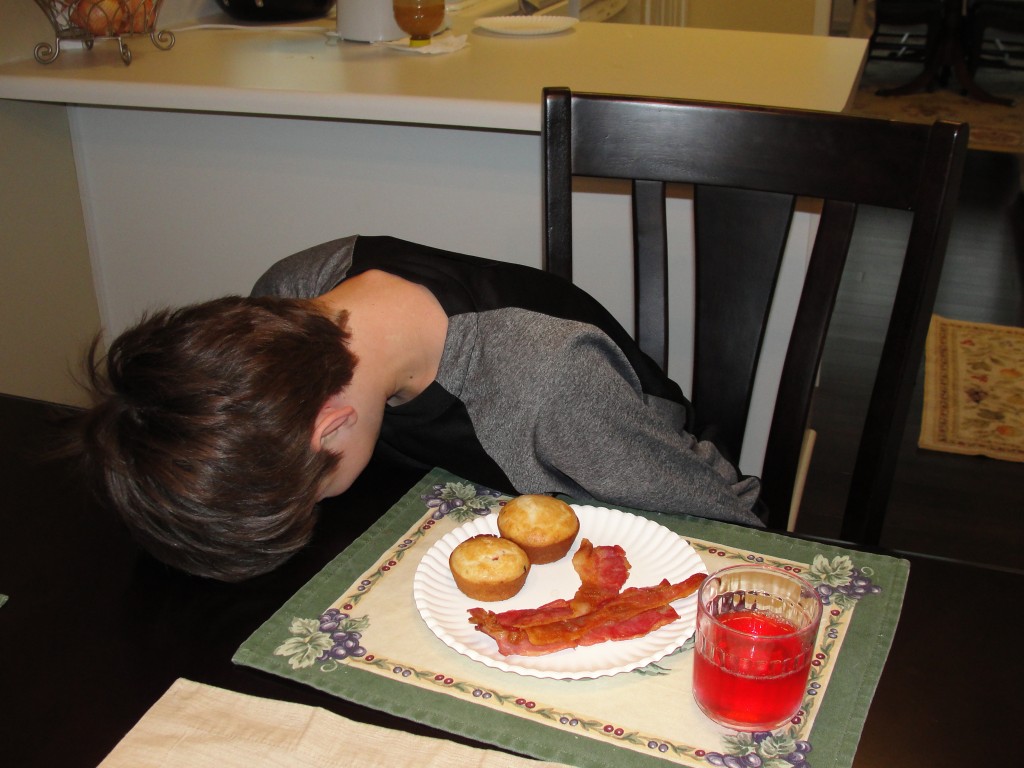 A picture is worth a thousand words.  Look at the differences in their faces.  Too funny!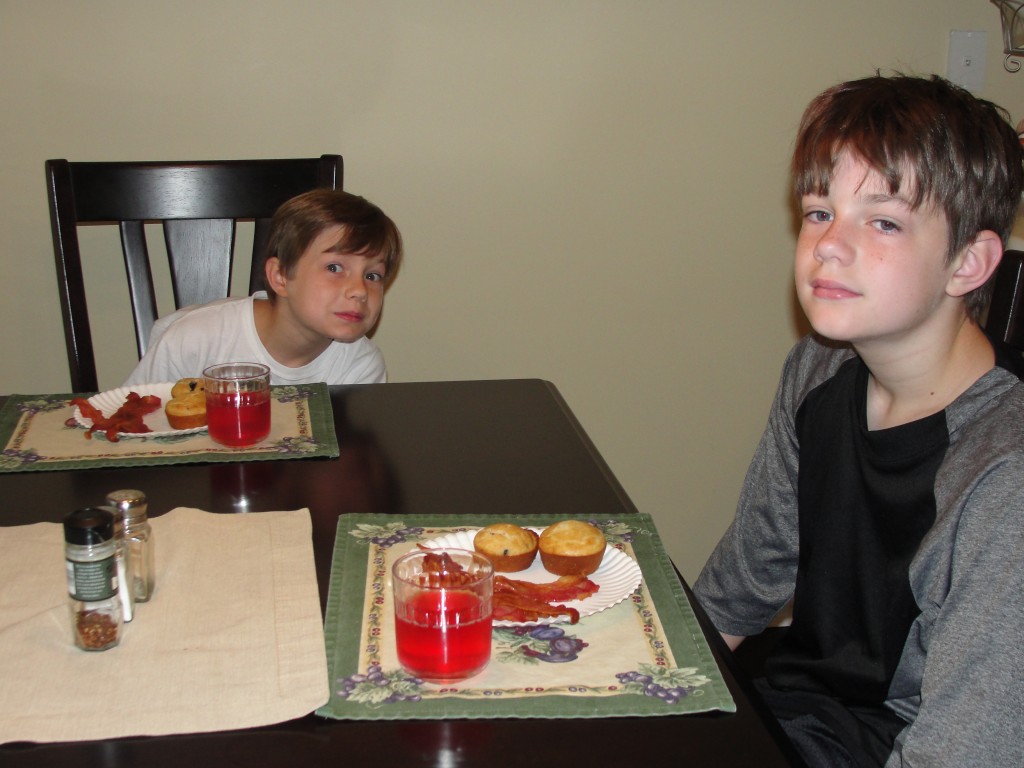 Lesson plans for the year.  I'm a little scared!  Excuse me while I go hide under my covers for the next 179 days.
I have been revamping the school room this year.  I'll try to do another post on the room as a whole soon but something I did different this year was use these tables as desks.  I just couldn't find anything that was big enough that each boy could spread out.  So I found these tables at Sam's.  They each have one and I placed a plastic filing cabinet underneath each one.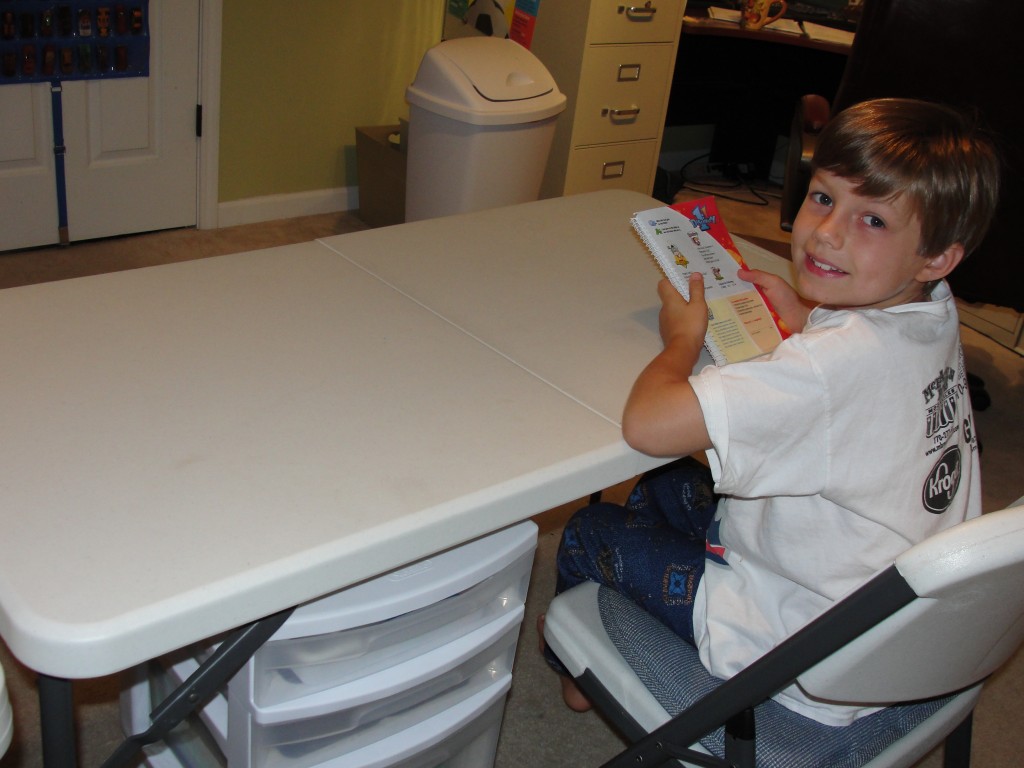 I placed a cheap plastic silverware holder in the top drawer to hold school supplies.  Works way better than a pencil box!
The desks are in an L-shape.  That's my chair on the other side.  Now I can toggle back and forth and we all have plenty of room.  (Ignore the mess on the shelves, it's really not there…just a mirage I tell ya.)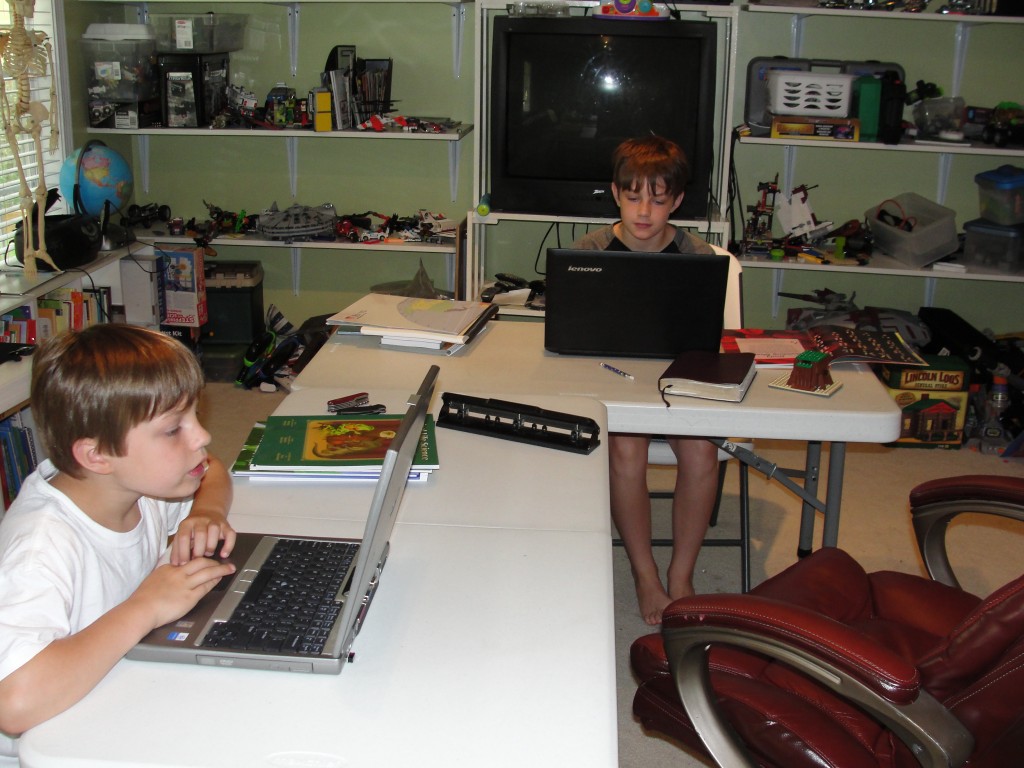 One of our traditions is to have hot chocolate during the school day.  I make it the old-fashioned way using Hershey's cocoa powder.  The boys love it!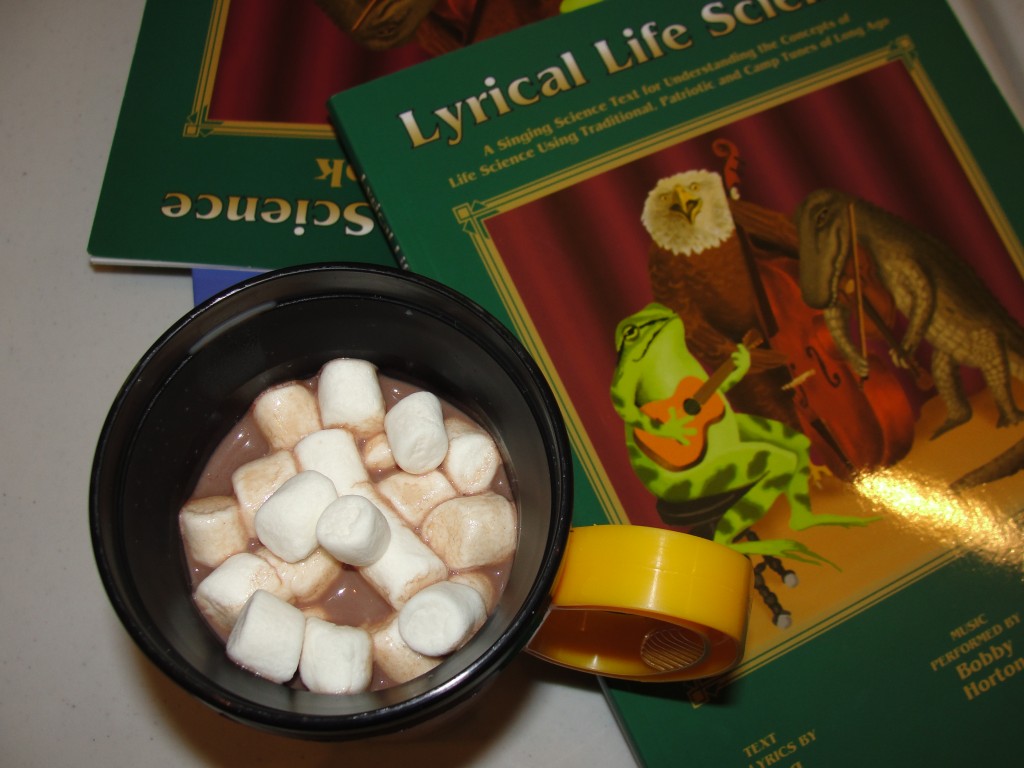 Now he's awake!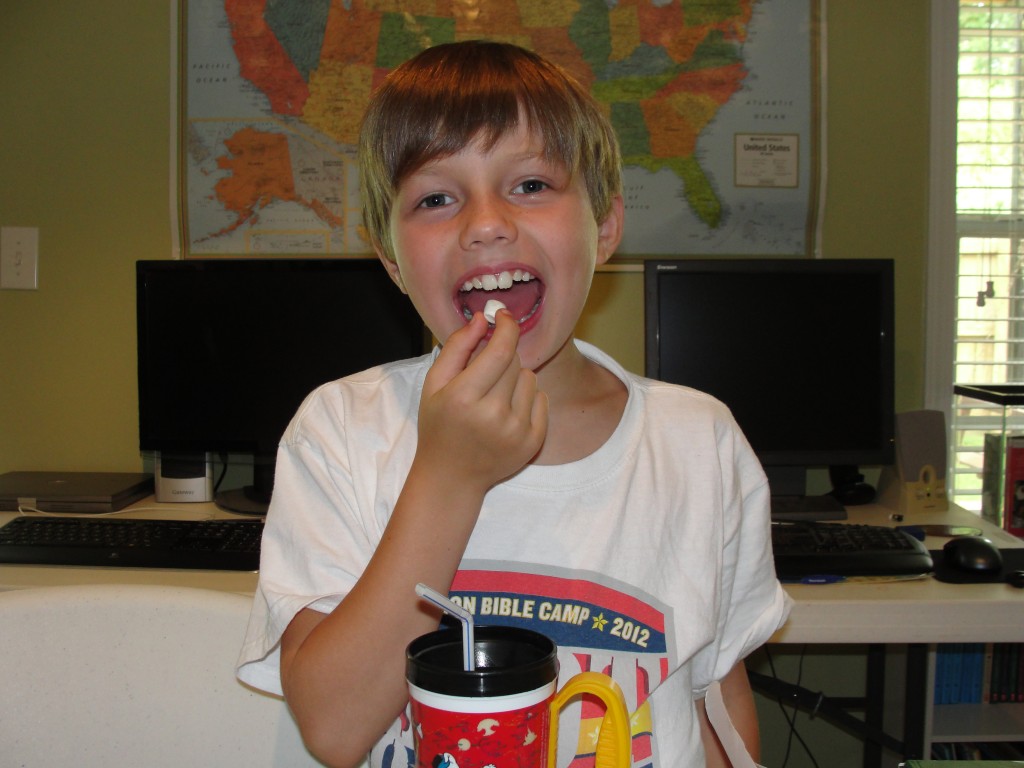 Lord, please give me strength and energy for the upcoming year.  Please guide our days. Amen!
…and let there be plenty of coffee!!